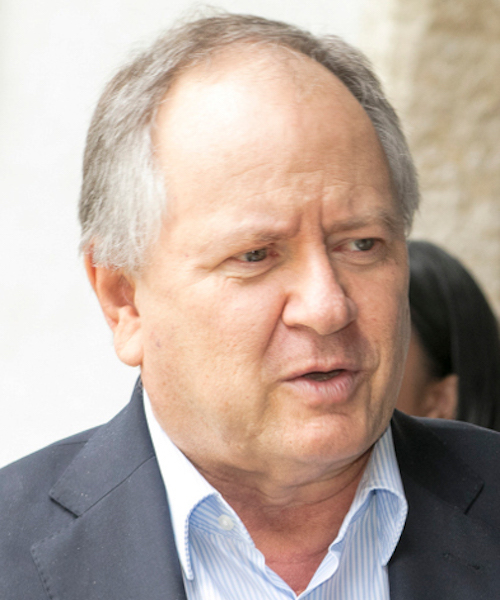 By: Renier Koegelenberg & Katherine Marshall
South Africa's population faces multiple effects of the COVID-19 pandemic. A state of emergency has been in effect, with a national lockdown, since March 26, 2020. This has caused great disruption to everyone, especially the most vulnerable. Many face immediate hunger and the threat of starvation. Children in poor communities are at special risk. The communities around mining operations face particularly urgent challenges as the mines stopped and operations scaled down. Social safety nets are not adequate to deal with the immediate urgent needs.
An alliance of Christian churches and mining companies was mobilized to meet immediate needs of communities in several areas around mines, focused on distribution of food parcels. This note describes a specific, time-limited program in Tsantsabane Municipality. It built on an ongoing partnership between Anglo American and a church-led trust, Cape Development and Dialogue Centre Trust (CDDC). The larger and longer term Tsantsabane Cares program addresses social challenges in communities around major mining sites. It is designed around principles to ensure the inclusion of a full range of stakeholders, including local chiefs, women and young people in the community, church leaders, and representatives of the mining companies. Oversight is provided through the CDDC Trust, in partnership with a local steering committee of faith leaders based in different parts of Tsantsabane. A total of 325 food parcels reached 1,541 family members.
The current chair of the CDDC Trust is Bishop Sithembele Sipuka, president of the Southern African Catholic Bishops' Conference; also chair of the National Church Leaders' Consultation (NCLC). Several national church leaders are involved in the NCLC consultations, including representatives from the Dutch Reformed Church, the Anglican Church, the Methodist Church, the Lutheran Church, and the Presbyterian Church. Dr. Thabo Makgoba, the Anglican archbishop of Cape Town, is a former chair of the trust and still hosts "public theology seminars" in partnership with the trust.
The emergency food program focused on a common effort by several organizations to provide support to vulnerable families specifically during the national lockdown. The leading organizations included the Kolomela Kumba Mine, owned and operated by Anglo American (and is providing the funding for the project), the South African government's Department of Social Development and Department of Health, the Tsantsabane Municipality, and the South African Police Service and Police Community Forum.
A group of church leaders working together compiled lists of intended beneficiaries. Consultations with beneficiaries had confirmed that circumstances were quite desperate in several areas. Groups needing urgent attention include child-headed households, people with chronic diseases, senior citizens without caregivers, and children exposed to drug and alcohol abuse. To develop lists of beneficiaries, parts of the Tsantsabane municipal area were mapped and grouped together. The different church leaders in the affected areas worked together to identify the most vulnerable families.
A church leader took responsibility for assuring the proper distribution of nutritional packs in a specific segment. Church buildings were used as distribution points. A local coordinator was appointed with responsibility for local implementation. The coordinator, working with church leaders who had worked with different segments, was responsible for distributing food hampers to the selected priority recipients. Government health regulations for this lockdown period are strictly followed. Both the church leaders and the program coordinator took responsibility for ensuring that vulnerable families received their nutritional packs. Emergency food parcels were distributed at set locations, each including four weeks supply of food for a family of four (balanced and different types of foods), as well as cleaning materials.
The program's first and second phases were concluded successfully—and a third phase is starting in the third week of May. Some challenges were encountered in scheduling distribution. Local political leaders wished to participate in the events, but that presented scheduling issues. Poor roads were an impediment in other locations. These issues were resolved and orderly distribution took place, with a parallel effort focused on informing communities about important sanitary measures to protect against infection with the virus. People were asked to sanitize their hands before entering the hall and the food parcels were placed in such a manner that physical distancing could be adhered to. Completion of beneficiary forms was designed to capture the profile of families receiving support—to allow for follow-up and to refer beneficiaries for further assistance by other government departments, such as the Department of Social Development.
One person involved in distribution reported her shock at the levels of poverty in the communities. People live under dreadful conditions. As they distributed parcels, people in the streets approached the team, asking how they could qualify for emergency food parcels. Some beneficiaries indicated that they are using chronic medication and were in desperate need of nutrition.
A risk assessment noted the urgent needs, the importance of respecting lockdown regulations to avoid infection during food distribution, both risks and perceptions of possible favoritism in selecting beneficiaries, and the need to assure that the program is not used by some for political agendas.
The program was seen as opening opportunities for faith leaders to become more involved in their communities. To build a stronger bond with partners to create sustainable solutions for the unique needs of the communities, faith leaders' knowledge of needs could be employed to identify specific needs in households and relay this to the appropriate government departments for further attention.

Originally published online at the Berkley Center website.