Minister of Cooperative Governance and Traditional Affairs, Zweli Mkhize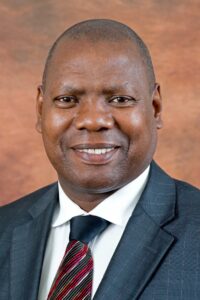 Deputy Minister of DIRCO Hon. Alvin Botes,
PaRD Co-chair Mr. Mohammed Abu-Nimer,
PaRD Co-Chair Ms. Kirsten Evans
Leadership of Faith Based Organisation
Leadership of All Faiths
Members of the International Partnership on Religious and Sustainable Development
Panelists and Speakers
Members of the Media
All Religious Communities, Worshippers and Believers
I would like to begin with a scripture that I believe resonates with
our shared experience of COVID-19:
Ecclesiastes Chapter 3 Versus 1 to 8
1 A Time for Everything
There is a time for everything,
and a season for every activity under the heavens:
2 a time to be born and a time to die,
a time to plant and a time to uproot,
3 a time to kill and a time to heal,
a time to tear down and a time to build,
4 a time to weep and a time to laugh,
a time to mourn and a time to dance,
5 a time to scatter stones and a time to gather them,
a time to embrace and a time to refrain from embracing,
6 a time to search and a time to give up,
a time to keep and a time to throw away,
7 a time to tear and a time to mend,
a time to be silent and a time to speak,
8 a time to love and a time to hate,
a time for war and a time for peace.
This year, humanity faced one of the greatest challenges it likely to
face in its era. Despite the gallant battle that our brethren in Wuhan
fought, it was all out war that the novel Coronavirus was waging
and, in less than a year, it has brought social, economic,
psychological and environmental devastation in its wake.
At a time when we needed our places of worship the most, it robbed
us of many aspects of our traditions and cultures where we find
solace, stability and direction.
We will never forget that many believers were deprived of their final
rites of passage, their final prayers, their final interactions with
messengers of God as they passed from this life due to
Coronavirus. Indeed, by virtue of being hospitalized during this time,
many may have passed without the final counsel of a religious
figure.
However, despite this upset, the religious community has stood
firm, shown leadership, made sacrifices, and defied detractors by
showing willingness to adapt and change. This is the very essence
of faith.
At the beginning of the pandemic, we had to face the hard truth that
places of worship were playing a major role in the spread of the
infection. We all know the famous example in Daegu, South Korea,
where one woman was responsible for a super spreader event that
became the epicenter of the epidemic in South Korea. Here at
home the Free State pandemic began at a church conference and it
took a full force of COVID-Combat machinery to bring that outbreak
under control for a short while. And of course we have since found
many other areas that have behaved in the same way: shopping
centres, prisons, old age homes etc have been places where
cluster outbreaks have occurred.
Yet despite all these challenges, the church has remained a pillar of
strength for our people, providing psychical support in the face of
the health and and socioeconomic challenges that have come with
this pandemic. Places of worship closed their doors, many for the
first time in the history of their existence. But faith kept worship
going- in homes, in workplaces and in virtual spaces.
I liked the message that came from religious leaders that said "turn
your home into a place of worship."
This is the faith that saw us through every time and every season.
I want to thank each and every member of the religious community
for the solidarity you have shown with government, all sectors of
society and within your own organisations. It is your steadiness and
direction that shone a light during our darkest hours, assuring us
that God is always there and will never let us down. And what is
most encouraging is that we are able to count the church as one of
the major contributors in the containment of this scourge. I am really
grateful that the leaders o faith based organisations embraced our
strategy to curb the spread of COVID-19.
COVID-19 has unmasked the depth of our social challenges- wealth
gaps, food insecurity, job and income insecurity, poverty, access to
health care and access to clean water and efficient energy. And
therefore this has demanded a response that is all encompassing of
these societal ills. In fact in many aspects it worsened crime,
particularly Gender Based Violence which is so prevalent in our
society.
Before the advent of COVID19 I had many interactions with faith
based organizations where the government received overwhelming
support for the National Health Insurance. In fact it was all about
building the resilience of the health care sector to ensure consistent
delivery of quality health care to our people.
At that stage we all agreed that any obstacles hindering
collaboration between all sectors should be eliminated as we took
the path to Universal Health Coverage.
In essence, there needed to be a new way of doing things where
government does not confine itself to the role of service delivery,
thereby exerting control over communities but to rather shift
towards the role of a facilitator and co-ordinator, supporting the
numerous initiatives and proven networks of capacity within faith
communities, NGOs, civil society and businesses that have the
capacity to implement such programmes.
Religious leaders form organisation such as this one to lobby for
their members in all sectors of society to secure their social
wellbeing. But in as much as there is a healthy track record in
history, there is always room for closer collaboration and to bring
unfamiliar activities into what might have been previously protected
space.
I therefore commit to championing enhanced collaboration between
Government and Faith Communities – especially with regard to
Community Oriented Primary Health Care where faith communities
work at local level and have a presence in every corner of the
country, including rural areas. For example, church-based health
care workers and volunteers are a critical asset that the National
Health Department can use more, expanding their programmes of
dispensing chronic medicine like ARTs; antidiabetics,
antihypertensives etc.
Organizations such as the National Religious Association for Social
Development which have established a string of multi-lateral
relationships with the Global Fund and NDOH should be
strengthened and replicated.
I am particularly intrigued by the Strategy Paper outlining concrete
action driven recommendations for Mobilizing Religious
Communities to End the HIV Epidemic. I am told that this is
commonly referred to as the "Berkley Paper" in your circles in
reference to the institution that has published this paper. The seven
key elements are closely aligned with the objectives of the
Presidential Health Compact and quality improvement plan, as they
focus on community led activation of health intervention
As government we agree that coordination between Multi-lateral
and bilateral agreements are needed to ensure streamlining and
non-duplication of ground programmes.
Strong, sustainable partnerships between Government and faith
communities must be built to enhance long term sustainable
solutions for our people. In any country in the world, government
alone does not have the capacity to cope with multiple pandemics,
as we are, and I have always said no-one holds the monopoly of
knowledge and expertise when it comes to public health. I do
believe that as we come here together with PaRD, your
commitment to action will prove to be a powerful instrument of cooperation towards attaining our sustainable development goals for
our deserving citizens.
As we move towards the national health insurance its important for
us to know that the way to achieve that would be to invest in local
community capacity so that they can be the agents and champions
of their own good health.
Before I close, on behalf of the people of South Africa, I would like
to thank the religious community for the overwhelming support at
every level as we navigated our way through the devastating storm
of COVID-19: from the donations of PPE from countless faith based
organisation, to volunteers delivering medicines, food and hope to
the destitute. We salute all the leaders and members who provided
ministry to our people using all possible avenues such as virtual
services, making the most of television and radio and delivering
prayers and words of comfort and resilience through social media
groups and text messages.
We thank you for being there, even when the Coronavirus asked
you to give up so much. We thank you for showing us that, while
there is a time for everything, wherever we may be- there is always
a time to pray, there is always time to believe and there is always a
time to take action.
We are all anxious to get used to COVID-19 so that we can pick up
where we left off and accelerate our path towards the
implementation of the National Health Insurance. With partners like
yourselves, I am convinced that we will not only prevail over
COVID-19, implement the NHI and achieve Universal Health
Coverage in our lifetimes, but that we will have stitched a new fabric
for society- a fabric that does not compromise on alleviating poverty,
preventing hunger, securing jobs and income and, overall,
protecting the promise of a better life for all.
I thank you.